A wild westcoast valley with some challenging paddling in solid flows and an optional trip to a famous hot spring.
Report update Dec20 – Alan Swann
View Larger Topographic Map
The Copland Track
The Copland track is very well marked and easy to follow, apart from the first crossing at Rough Creek, its almost a dry boot trip to Architect Creek.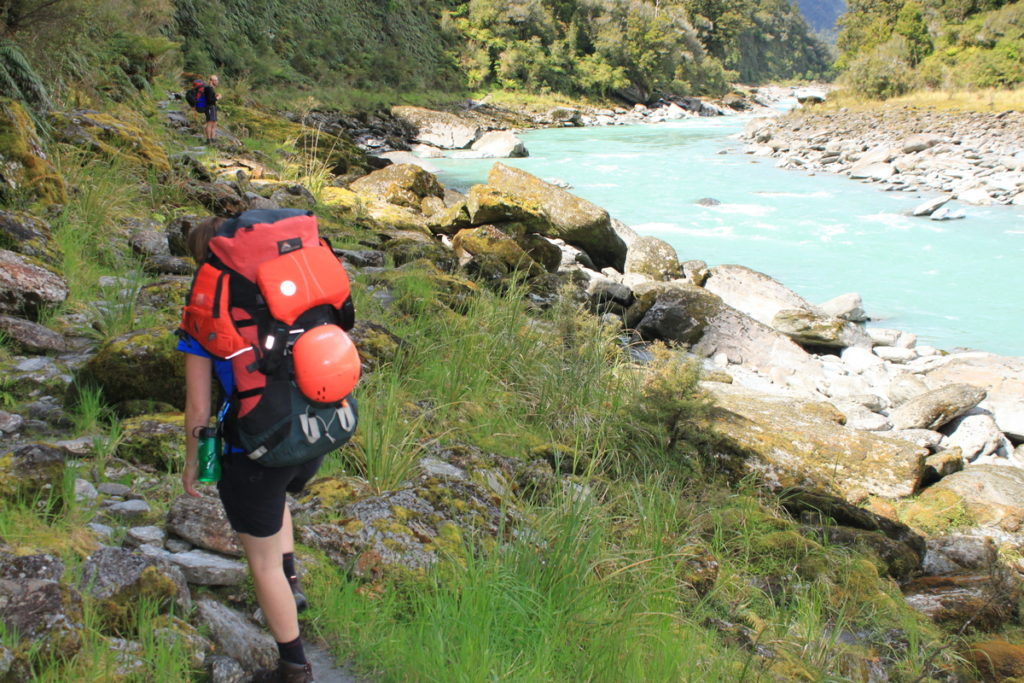 Architect Creek Hut is great, but only has 2 bunks, so its worth bringing a tent (plent of good camping around). About 3 hours from the road end.
You could easily stretch this trip out by leaving your paddling gear near Architect Creek and visiting the Welcome Flat hotpools (another 3-4hrs up the valley). Welcome Flat Hut requires advance bookings.
See the DOC Website for more information and updates: Copland Track
Copland River (III/-IV)
Enter the river just upstream off the hut or 700m upstream at Architect Creek and paddle towards a huge boulder, centre river, the first rapid. At approx 600meters below Architect Creek hut the river turns 90deg left and then right, just after this turn there is a Class IV section which runs for a few hundred metres, it has approx four 1-2m boulder drops. This section can be easily portaged on river left.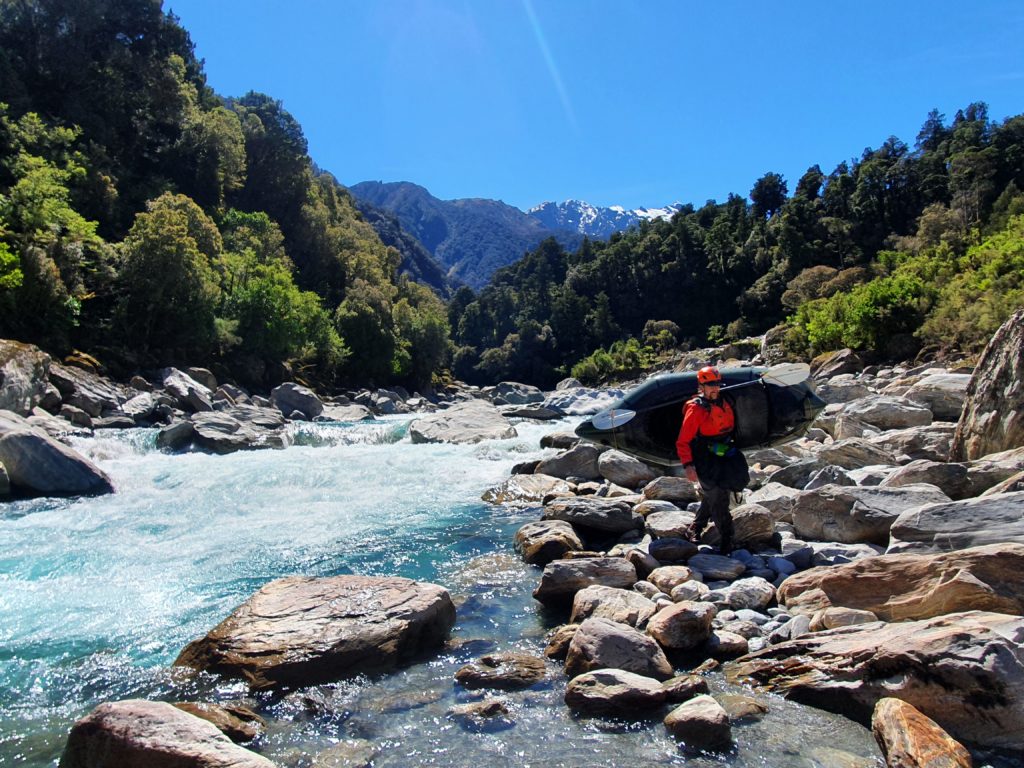 The river then eases with predominately class III rapids which have some big holes that need avoiding.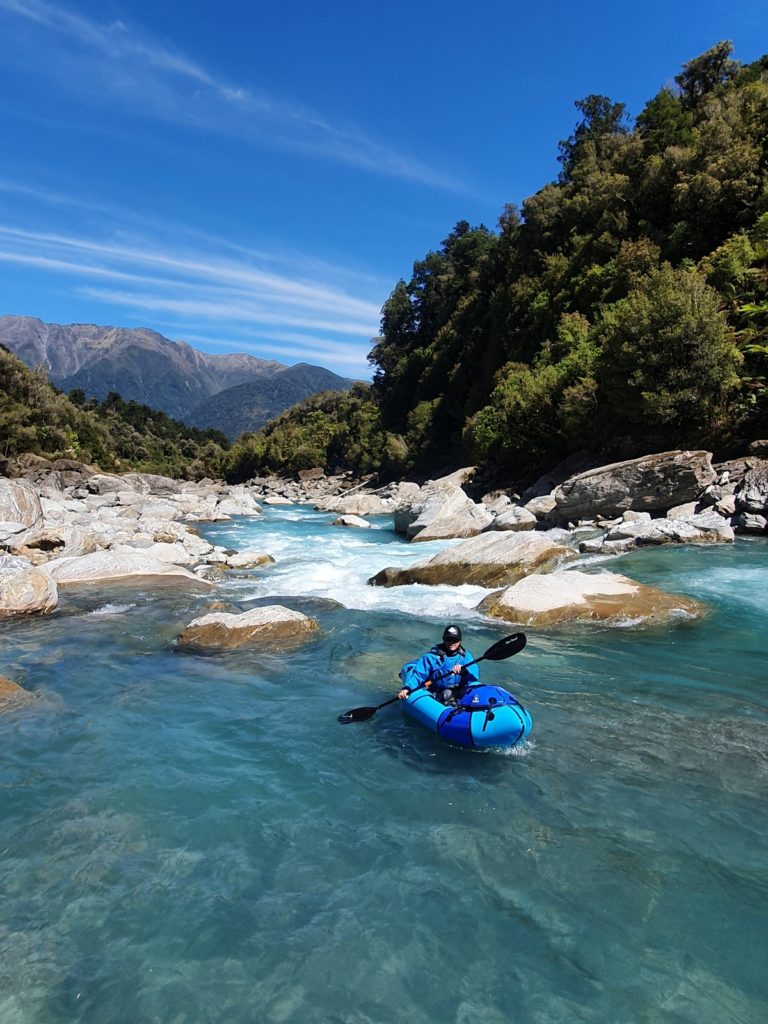 One rapid at the R for River on the topo map is slightly larger with 3 distinct drops (class -IV in elevated flows) but easily scouted or portaged on river right. Before too long, the river starts to slowly ease and becomes mostly class I with a few fun class II rapids until the confluence with the Karangarua.
Karangarua River (I/II)
Below the confluence, the volume doubles, with some larger wave trains and long flat sections. On a windy day it might be a little slow going at times.
Gauge
Visual