The Windley is an unlikely grade II/III run located in the Southwest of the Eyre Mountains/Taka Ra Haka Conservation Park. It offers a pleasant approach over mellow alpine terrain and charismatic paddling down the narrow winding creek. Perfect length for a weekend adventure.
Thanks to Sean Burrows, Jamie McAulay for the information and photos.
View Larger Topographic Map
Gauge
A fair indicator is the monitoring station on the Oreti River at Three Kings We paddled this run when the gauge was reading about 8 cumecs. This seems about the average flow and you won't want to run the river with any less water unless you hate your tailbone.
Shuttle
Leave a car or bicycle at the old gravel pit (recently made part of a cycle trail) on Center Hill Rd about 2km north of the Windley/Oreti confluence. Then make your way about 30mins drive north to where Mt Nicholas Rd crosses the Oreti river to put in.
Day one
Float down the Oreti River (I) until you arrive at the Ashton Burn confluence. (Approx 1hr, depending on flows)
Walk up and along the gentle ridge then drop into the Windley River near Upper Windley Hut where we spent the night. (Approx 5-6hrs)
Day Two
The following morning it took about one hour to walk down the river until meeting the first major confluence to put on. It is possible to paddle above this but it requires some extra juice.
The first few gorgey sections downstream of the confluence are straightforward grade III and easily scoutable from the forest.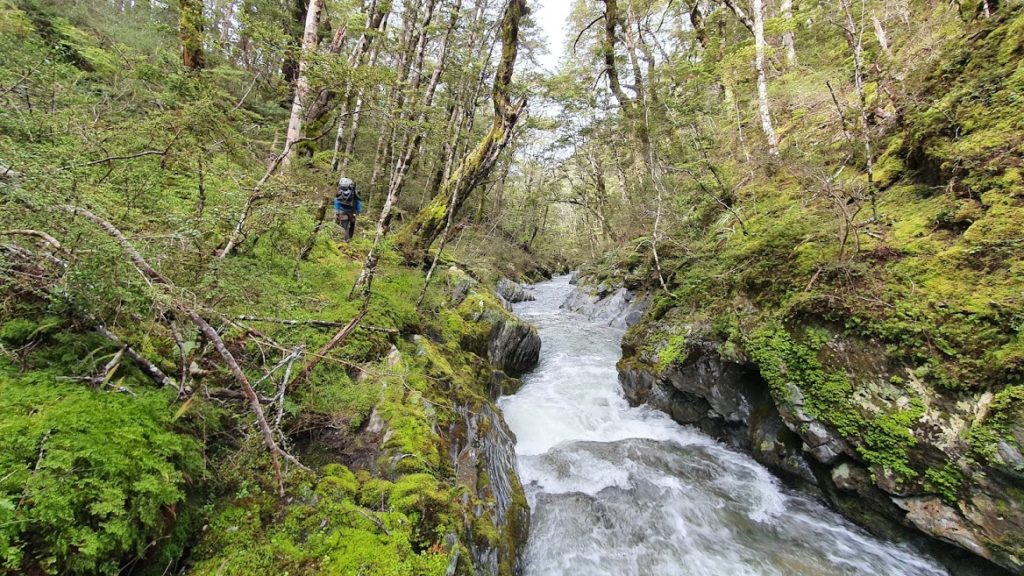 After about 1km of this the river relents to very enjoyable grade II/II+ read and run style paddling.
This continues until the next big confluence that joins from the east. Here there are a couple more clean, enjoyable and simple grade III sections.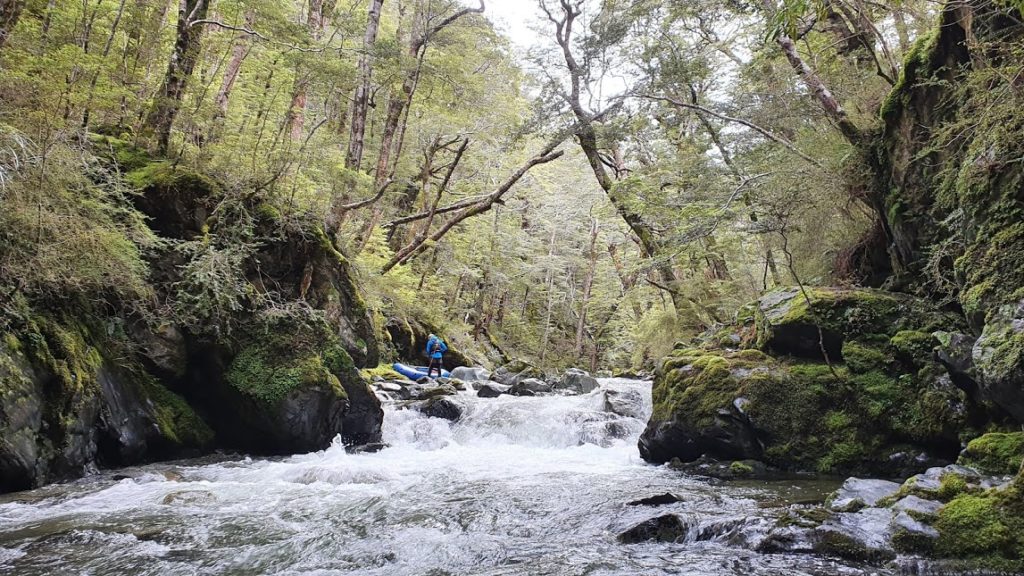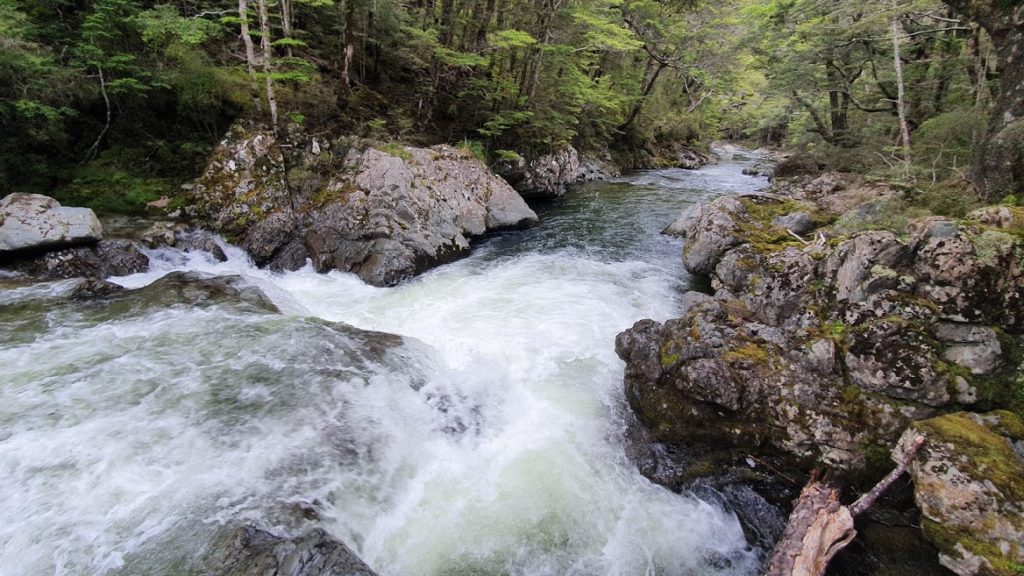 Exercise caution for trapped logs for the entire length of the run as the river is narrow. Other than this the only notable hazard is a death drop located at the obvious hairpin bend north of Lower Windley Hut. The river turns sharply and narrows to about a metre wide, a simple short portage on the true right.
After this the river becomes less technical and starts to braid a bit. Cross the Oreti and walk up the fancy cycle trail to your vehicle and a fresh beer.
From hut to car took us about 8hrs.