The Glenroy is a technical, short sharp introduction to Class 4 creeking. It can be packrafted at flows lower than recommended for kayaks. It has lots of rocks and pin /wrap hazards at low flow so be wary. Once you are in the gorge there is only one way out!
The put in is the bridge on Glenroy Road at the Glenroy East river. It is approximately 1.9km up the road from the intersection with Maruia Saddle Road. The takeout is about 1.2km along Maruia Saddle Road at the Glenroy River Bridge. Walk down the true left bank and put in at the confluence.
View Larger Topographic Map
A few hundred metres of Class II and the river enters the gorge with a few Class II and II+ rapids to warm up.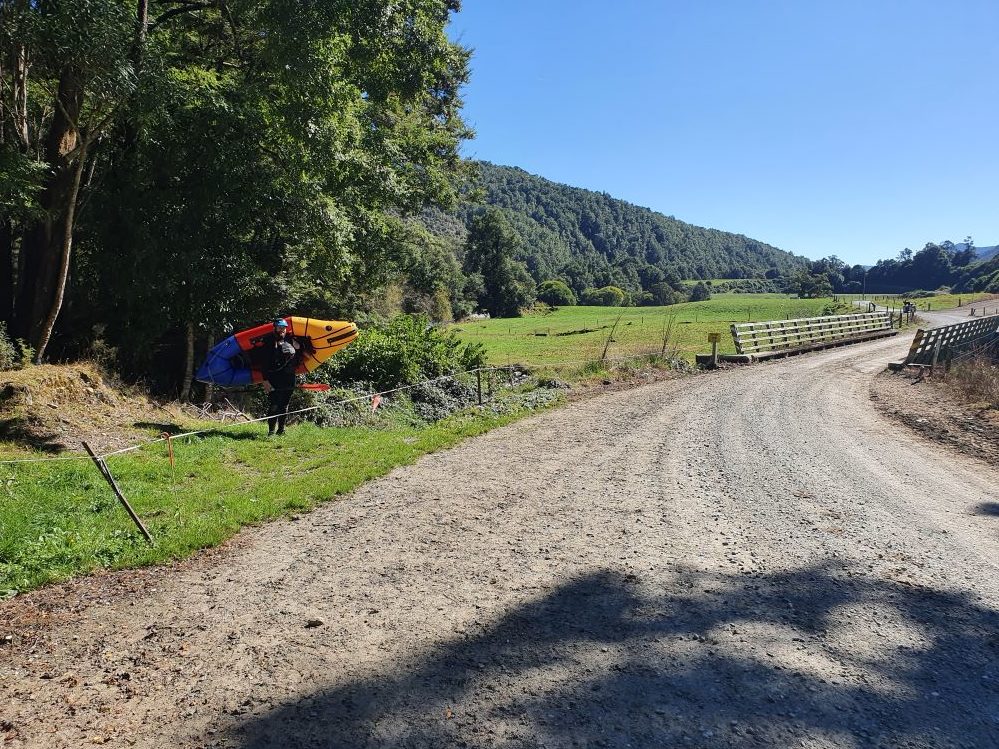 Savour the rapids as it's a short run. Take your time and scout carefully. Set safety and run one at a time with eyes peeled for wood.
Lots of Class III, steep, tight and technical, follows.
Towards the bottom are two drops that are Class IV at typical kayaking flows.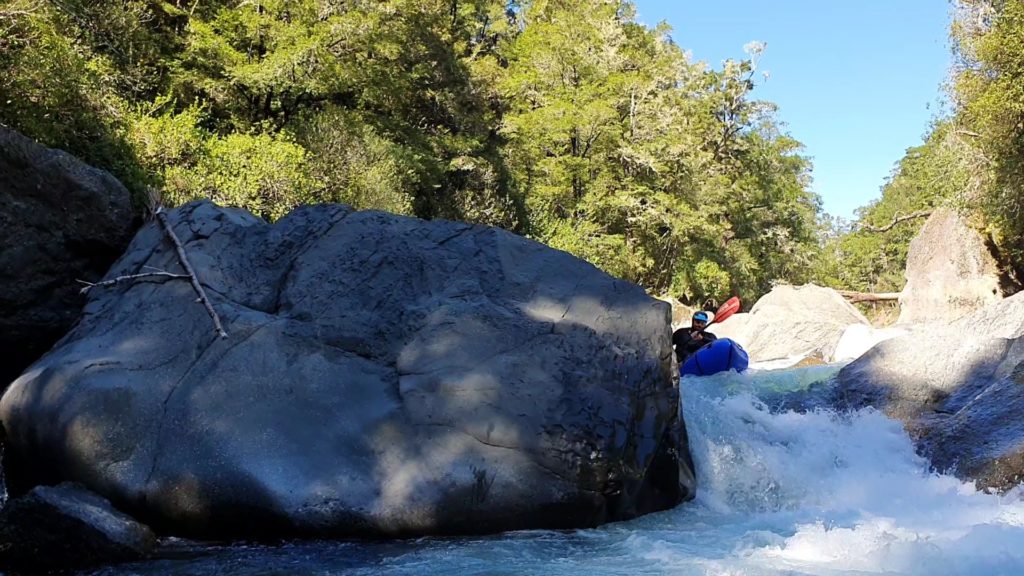 There is no gauge but the Matakitaki gives an indication. The Matakitaki was only about 10m3 when we made a low flow run in March 2023. At low flows it is pretty rocky with lots of bruises and potential pins available to the in-cautious.
Once you hit the bridge hop out on true right and walk the 3km or so back to the put in. Take the road and not the farm tracks.
Allow an hour and a half to two hours for the first run of the day to scout all the lines. Second and third runs will take 40 mins.
It is possible to continue on down a hundred metres to the confluence with the Matakataki. The Matakitaki is quite wide and shallow down to the Luppers (lower upper) put in.
Everything of note was portage able but awesome eddying skills are necessary to avoid inadvertently descending anything above your grade.
There are oodles of small trout at the bridge protected by masses of sandflies which have driven many to jump!